As Ren walked into the arena his hand was pulling his spear and shield out and activated them. The shining weapon and shield seemed to glow in the sun light. As he continued towards the dummies he started to run, and as he reached the dummies he started to fight. He stab one dummie in the chest, slamming another off it's post with his shield. He then back off and raised his shield takeing Cains lesson he gave him to heart since the last time they met, he made sure he was able to defend against the dummies, he then after circling the dummies went back in. He slammed a dummie, the post and doll attached was slammed down and Ren stabbed it as he went over it. He then stabbed the closest dummie in the chest. He then backed off and triped as he steped back, falling once again and failing his practice routine.



Posts

: 46


Join date

: 2014-04-10

Character Sheet
Primary Character: Ren Shikami
Character Rank: Legionnaire
Cohort: Fifth Cohort


Greg was in a good mood as he entered the Colosseum. Hey, he was always in a good mood. Today in particular, though, he was eager to train. He needed more practice. At least, that's what the centurions of his cohort told him. They were probably right anyway.
    Greg pulled out his gladius and held it comfortably in his hand. He liked the sword. It was golden and shiny, and looked really cool. He liked using the sword too. It was fun, as long as he didn't actually have to hurt anyone. Moving this way and that to avoid getting hit, and maneuvering around 'til the sword hit the target. It was like some sort of dance. It was fun.
    The legacy of Ceres and Sors perked up, suddenly noticed another boy there. He didn't know this boy. He was blond like Greg, and had just fallen backwards.
    "Hello!" he said cheerfully, sheathing his weapon and bouncing over.
Last edited by Gregory Pallor on Tue Nov 11, 2014 3:46 am; edited 1 time in total



Posts

: 5


Join date

: 2014-03-15



Lay on the floor ren sighed. His mind wasn't into it at the moment. As he sat up he heard some one say hello. As he turned to look at the person, he tapped his shield it turning into a bracelet and tapping his spear, makeing it a pencil.

"Hello, how are you? Ren said as he met the boy half way, smiling widely. He examined the boy and laughed.



Posts

: 46


Join date

: 2014-04-10

Character Sheet
Primary Character: Ren Shikami
Character Rank: Legionnaire
Cohort: Fifth Cohort


"Ooh!" Greg's green eyes fixed on the spear and shield, which had just turned into a pencil and a bracelet. "That's so cool!" he enthused, gaze darting up to the other boy's face with a friendly grin. He suddenly registered the question. "Oh! I'm doing fine. How about you? My name's Greg. And your spear and shield are so cool! I don't think my sword can do that." He looked down at his sheathed gladius as he said this. Nothing happened. He had kinda been expecting that, but it was still a little disappointing. He pouted, but then stopped, looking over the row of dummies. Straw was sticking out in a bunch of places. He wondered who usually fixed up the dummies, so they could be used over and over again. It wasn't like they just got rid of them once they were all beat up, right? That would be wasteful.



Posts

: 5


Join date

: 2014-03-15



"Nice to meet you Greg, and I know right! My weapons are awesome, you should see the, when they are in the shade, even when there is no light I pull one of these out and they glow like night lights! It awesome!" Ren said as he smiled. The boy seemed to have been disappointed when he looked at his sword. Hmmm, he must want to have a magical item or something. Well no matter, it's not like a child of Vulcan would want to make one for a boy who just liked to mess around.



Posts

: 46


Join date

: 2014-04-10

Character Sheet
Primary Character: Ren Shikami
Character Rank: Legionnaire
Cohort: Fifth Cohort


Terra walked into the colosseum, it was a big building and looked similar to the original Roman one. The place was pretty cool, though she didn't know how she felt about the idea of trying to impale somebody. There were already two people in this place, both guys that seemed like they knew they're way around, t least better than she did. She had to wonder what they were talking about, after all maybe it was something interesting. She walked up to them, curious as ever.
"What are you boys talking about?"
_________________
Feel free to argue with me, just know I'm too insane to let you win.
Characters
Terra Bennet-Probatio
Cain Ashford-Praetor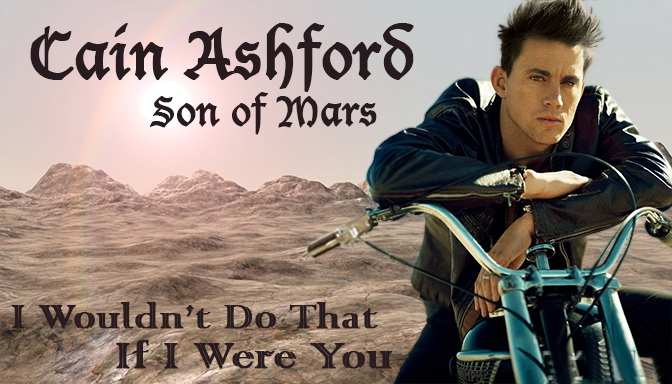 Posts

: 72


Join date

: 2014-03-13


Age

: 23

Character Sheet
Primary Character: Terra Bennet
Character Rank: N/A
Cohort: Unaffiliated


"Oh we are talking about my magical items here." Ren says as he turns activating his shield once more, the glare of it seemed to be extremely intense, the glow growing brighter.



Posts

: 46


Join date

: 2014-04-10

Character Sheet
Primary Character: Ren Shikami
Character Rank: Legionnaire
Cohort: Fifth Cohort


Similar topics
---
Permissions in this forum:
You
cannot
reply to topics in this forum