Name: Lester James Finnigan

Age: 13

Divine Ancestry: Trivia

Mortal Family: Steven Finnigan (father)

Years in Camp:0

Rank:Probatio

History: Lester has lived a quiet, reserved life in the mountains of Colorado. A long ways away from the bustling city of Aspen, from which they made monthly trips to stock up on food and other supplies they needed/wanted (i.e. Books, board games, and video games, without a wireless connection of course). He was homeschooled by his father, but he gained most of his knowledge by reading the books on the trips they would take together. His father was always overprotective of him, not letting him go outside without being supervised by an adult (him) encasing him in blankets and putting him next to a fire whenever he got sick. Lester hated it. He wanted freedom, to run around and play with other children his age, go to a real school where he might actually learn something instead of  being lulled to sleep by his father's monotone voice teaching him about variables and argument essays.  At night he would sit and dream about what it would be like to have a mom, and a normal life living in Aspen or Denver or anywhere but where he was now. He dreamed of growing up and becoming a successful businessman and living in a fancy apartment in New York City, living the dream. But for the time being he was stuck in his little house in the mountains of Colorado. But one snowy day, the monsters attacked his house. Half the time his father was handing him random supplies and screaming at him to get out while Lester just stood there paralyzed with fear. But when he finally realized he had to get out of there, he sprinted to the back door carrying a backpack, a map leading to somewhere he had no idea about, and an Imperial gold sword. He had no idea where in the world his dad had gotten all this stuff, but he didn't care. He was doing the thing he had always wanted to do, enjoy the open countryside going who knew where. Living the dream.

Physical Appearance: Lester has short, thick black hair that is always in a jumbled mess. His eyes are an emerald green that glimmer in the morning light. He's around average high at 5'9" and weighing 140 lbs. He's pretty brawny, mostly in his shoulders, he doesn't have a six pack or anything like that though. For clothes he wears a loose, dark green T-shirt with jeans and blue sneakers.

Personality: Terrible people skills: Lester lived most of his life with just his father, even when he was in Aspen he never talked to anyone but his father, so now whenever he talks to people he either says the wrong things, or just makes the conversation really awkward. Often warding people away from him, which is good in his case considering he's a demigod.

Lester "absorbs" the world around him. Always taking in the new sites, learning new things about the world. It's because for the first time in forever, he can actually do things on his own, without a care in the world besides getting to his desired destination. His curiosity about the world keeps him constantly interested about everything that goes on in the world today.

His awkwardness with other people have caused him to be a little bit anti-social, he doesn't enjoy talking to people he doesn't know, most of the time. There are some occasions  when there are actually nice people who greet him, but that's happened once or twice before.

Fatal Flaw: Lester's fatal flaw is his curiosity, sometimes he spends so much time viewing the things around him that he doesn't realize something important that may be happening, like if there was a monster outside and Lester was looking at something or thinking about something he wouldn't realize that it was happening, just completely space out like time had stopped.

Talents: Athletic, can control the mist but only for a minute before he passes out otherwise he just becomes very weak.

Weapons: Sword, bow and arrows

Other: He likes grilled cheese sandwiches.
Last edited by Cerulaen on Sat Mar 22, 2014 1:21 am; edited 3 times in total (Reason for editing : a)



Posts

: 20


Join date

: 2014-03-15

Character Sheet
Primary Character: Lester Finnigan
Character Rank: N/A
Cohort: Unaffiliated


Alright it looks good to me, Ceru will probably make you correct the grammar, or she'll do it herself, but I think the content looks good

approved



Posts

: 72


Join date

: 2014-03-13


Age

: 23

Character Sheet
Primary Character: Terra Bennet
Character Rank: N/A
Cohort: Unaffiliated


LOL, I didn't even SEE Ax's comment, and I totally corrected all the grammar... Good Lief.

In any case, for once I have nothing to say. Looks great. Approved--welcome to the Legion! You will be assigned to the Third Cohort.
_________________
Daquiri Rose Laurens; Daughter of Venus; Probatio
August Connelly; Son of Bacchus; Augur
'The girl was fierce, and was no stranger to hardship. However, she was unfamiliar with working within a pack, and her temperament often struck allies as well as opponents. She resisted any authority that wasn't her own, and refused to bend to anything less than her ideals.'
With Love,
Ceru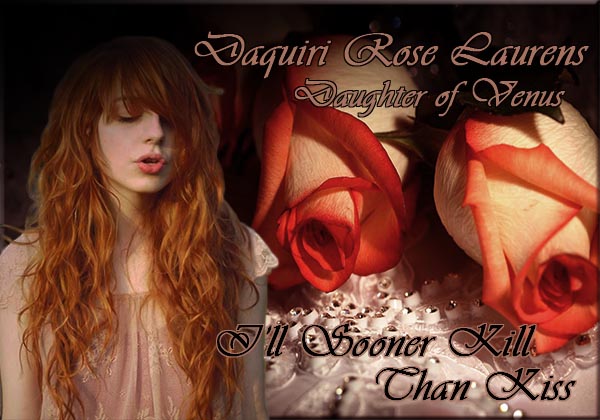 Posts

: 78


Join date

: 2014-03-13


Age

: 22


Location

: Am I allowed to say Azarath?

Character Sheet
Primary Character: Daquiri Laurens
Character Rank: N/A
Cohort: Unaffiliated


---
Permissions in this forum:
You
cannot
reply to topics in this forum