Name: Kyain Ava  

Age: 13      

Divine Ancestry: Daughter of Angerona

Mortal Family: Mark Ava (father)

Years in Camp: 3 1/2

Rank: Legionnaire

History: Mark Ava, a journalist, met Angerona during one of his trips around the world. They quickly fell in love, and Kyain was born. Because Mark had to travel a lot for his stories, Kyain also had to go with him. Of course, school was an issue, but Mark did his best to homeschool her and brought an occasional tutor. It wasn't too bad for Kyain- she loved traveling with her father. Her powers weren't fully developed yet, and so she lived happy years- until the Iraq War. Well, to be more specific, when she and her dad went there to do a story for the Iraq War. She was only 8 at the time, and this was when she fully realized her powers. The war had brought so much pain, both physical and mental, and Kyain could sense it. She was scared, not knowing what it was, the certain feeling inside her. She knew exactly how to comfort each and every person. She kept it a secret to Mark, seldom demonstrating this power. She withered inside herself, muttering phrases and doubling over randomly. She didn't eat very much for the time, and bottled everything up in herself. It hurt her, it really hurt. She cried most of the tears she would use in a lifetime.
Kyain stayed at an old hotel, where she used a little of her power to soothe the tension in the air. She was loved by the staff, and stayed there until a certain strange man came into the hotel. He was a manticore, but of course she didn't know that. She tried to reach out to him like she did to the others, and he sensed her powers, marking her as his next victim. Shortly after, he tried an attack, but failed because Mark took Kyain, age 9, and ran away. During the plane ride to California (Mark was informed of the camp and wolf house, etc. Angerona told him) Mark told Kyain as much as he could. He left her at the Wolf House with only her guitar (she refused to part with it), saying that "this was the best he could do". Lupa, Mama Wolf, took her in, and presented her with a knife. With the help of the knife, she passed the tests to go to New Rome.
At Camp Jupiter, she honed her power even more. People thought she was an innocent nice girl, ignoring the unusual solemness around her. She replied to them with equal warmth. She was an apt learner with her knife, too, and is pretty good at it now, with 3 years and a half of vigorous training.

Physical Appearance: Kyain is obviously diagnosed with heterochromia iridum. She has one grey eye and one blue. She has straight raven-black hair that she chops off right below her chest. She has very youthful looks-well, she is young, but still- and pale skin. She has sinewy muscles, and she weighs just below average. She wears simple stuff, super-skinny jeans, the like. She isn't too picky about what she wears.

Personality: Kyain, because of the pain she has relieved of others, has undergone many emotions that most 13 year olds have not. She is more serious than average 13 year olds, even for a demigod. She tries to hide it, to grin bigger and laugh louder, but it's hard for a 13 year old to do that perfectly. She can do it to some amount, though, and do have moments where she really enjoys herself. Also, she isn't afraid to use her power to manipulate others, if needed. Determined, and a quick adapter. She also would take a secret to the grave, if one was entrusted to her. Perhaps that is because Angerona is also the goddess of secrets, and known to have knowledge of the true secret name of Rome.

Fatal Flaw: Loyalty. Because she is so reserved, she rarely makes real friends, but when she becomes attached to someone..she would do anything for him or her, even push herself off the limit of the amount of pain she can take for them.

Talents:
Kyain has the power to sense the pain and weakness in others. She can relieve them of their pain, but she has to take them out on herself. She cannot take away the injuries, only the feeling of pain. The power to sense the pain cannot be controlled; but the power to take it away can. Physical pain is easier to relieve, and to burden. However, she can relieve mental pain for people she especially cares about- this is much harder for her because she has to live through what that person is experiencing for them. Because she can sense specifically what type of pain they are going through, she can be either be a really nice person or a really good manipulator.

She is also pretty good with her knife, though not the best.

A writer.

She is deft and quick on her feet.

Weapons: A simple knife that Lupa gave her

Other: She looooves reading and writing. She plays the guitar, and has an old guitar which was given to her from her dad. Sometimes she would write songs and play them on her guitar.
Last edited by Essy on Thu Mar 20, 2014 2:07 am; edited 1 time in total



Posts

: 41


Join date

: 2014-03-17


Age

: 18


Location

: Distopian Utopia

Character Sheet
Primary Character: Kyain Ava
Character Rank: Legionnaire
Cohort: Fifth Cohort





Posts

: 41


Join date

: 2014-03-17


Age

: 18


Location

: Distopian Utopia

Character Sheet
Primary Character: Kyain Ava
Character Rank: Legionnaire
Cohort: Fifth Cohort


The app looks good overall, the only comment I have is on the fatal flaw, i would recommend only having one fatal flaw, and i recommend going with the loyalty since it seems more focused on that.

just take out the reserved thing from that section and it's approved

You'll be put in Cohort 5
_________________
Feel free to argue with me, just know I'm too insane to let you win.
Characters
Terra Bennet-Probatio
Cain Ashford-Praetor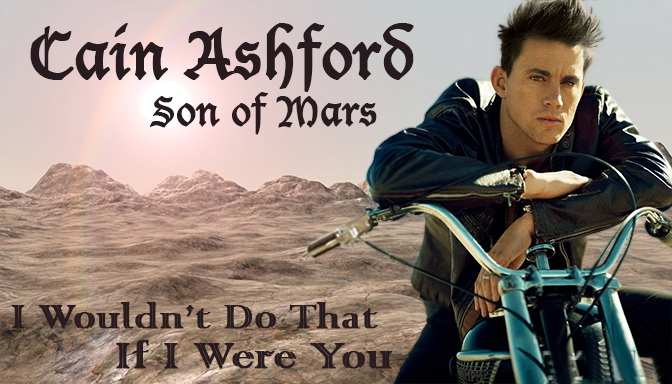 Posts

: 72


Join date

: 2014-03-13


Age

: 23

Character Sheet
Primary Character: Terra Bennet
Character Rank: N/A
Cohort: Unaffiliated





Posts

: 41


Join date

: 2014-03-17


Age

: 18


Location

: Distopian Utopia

Character Sheet
Primary Character: Kyain Ava
Character Rank: Legionnaire
Cohort: Fifth Cohort


Approved. Welcome to the Legion!
_________________
Daquiri Rose Laurens; Daughter of Venus; Probatio
August Connelly; Son of Bacchus; Augur
'The girl was fierce, and was no stranger to hardship. However, she was unfamiliar with working within a pack, and her temperament often struck allies as well as opponents. She resisted any authority that wasn't her own, and refused to bend to anything less than her ideals.'
With Love,
Ceru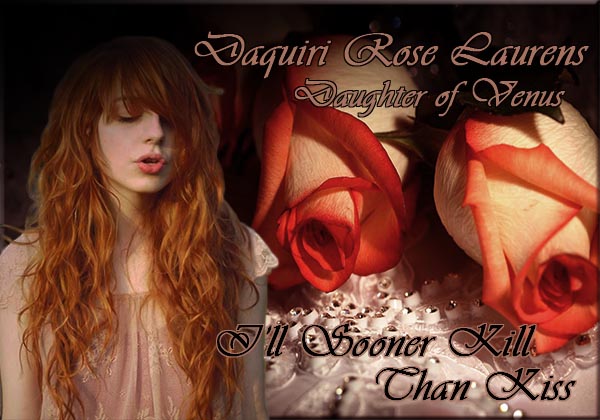 Posts

: 78


Join date

: 2014-03-13


Age

: 22


Location

: Am I allowed to say Azarath?

Character Sheet
Primary Character: Daquiri Laurens
Character Rank: N/A
Cohort: Unaffiliated





Posts

: 41


Join date

: 2014-03-17


Age

: 18


Location

: Distopian Utopia

Character Sheet
Primary Character: Kyain Ava
Character Rank: Legionnaire
Cohort: Fifth Cohort


---
Permissions in this forum:
You
cannot
reply to topics in this forum