Name: Gregory Pallor

Age: 15 (Birthdate: March 11th)

Divine Ancestry: Legacy of Ceres, goddess of agriculture, and Sors, god of luck (second-gen for both)

Mortal Family: Jonathan Pallor (father; son of Ceres); Krista Pallor (mother; daughter of Sors, god of luck)

Years in Camp: 3

Rank: Legionnaire

History: Greg was raised by two veterans, Jon and Krista, who met after graduating college in New Rome. They were married two years later, and expecting Greg a short while later. Greg grew up in the beautiful, safe town of New Rome, and lived there happily with his parents and getting along well with the other children there. He was sheltered, and his parents taught him well about things like morals, kindness/not being a jerk, though they did only a little to prepare him for his journey to the Wolf House, as they knew that he would have to get through that on his own.
     When he was twelve, he was sent off to the Wolf House to find the mother wolf Lupa to join the Twelfth Legion. The journey was hard on the boy, but he kept optimistic and made his way, somehow holding his own against the monsters. Upon reaching his destination, he passed the test (just passed, really), and was trained by the wolves before making his way back to Camp Jupiter. He joined the legion on probatio, and, a year later, became a full member. He's been in the legion for three years in total, and even after his journey to and from the Wolf House, his hard training with the wolves, and his continued training with the legion, he still somehow retains a childlike innocence and optimism.

Physical Appearance: Gregory stands at 5'7, with short curly blond hair and lightly tanned skin. You can usually tell, just by looking at him, how impish he is, with the large grin he often wears, and his bright, cheerful green eyes. He's reasonably muscled for a fifteen-year-old Roman warrior, and usually just sticks to wearing the camp's purple shirt, and your typical monster-slaying pants and sneakers.

Personality: Greg is a cheerful and rather silly guy. He loves making friends and just talking to people, even if they don't seem to care much for him. He probably wouldn't even notice if someone looked annoyed at him, since he's a little bit distracted, his eyes wandering about as he talks, using exaggerated hand movements if he's excited. Not to mention the fact that he's pretty oblivious in general, and can't read expressions too well. He doesn't mind being alone, but once he sees a potential friend in the distance - he's skipping after them. He sometimes forgets what he's talking about, or what he's told certain people, and might end up repeating the same pointless little anecdotes. It's not hard to make him laugh, and if someone's unhappy, he'll try to make them laugh... when he figures it out. Thankfully, his naturally happy personality might do the trick, even if he doesn't catch on. He is easily fascinated, and though it might slip his mind what he himself says, he can retain information fed to him pretty well, which he'll in turn eagerly spew to everyone else, multiple times. There are a few times when Greg might sober up and be serious, at which he can focus better, but that's a rare occasion, unless training with the legion counts. Though, in training, he will be serious and determined in doing it right, but go through it in high spirits. He can brush off injuries with his optimism, maybe taking a moment to recover depending on the severity. If he were more seriously injured, he'd, of course, be concerned, but he's not one to hold a grudge. Unless it was on purpose. But he'd have to be explicitly told by whoever hurt him to understand that. So, Greg in a nutshell: an optimistic, oblivious, obviously ADHD chatterbox who bounces back quickly in most situations.

Fatal Flaw: Greg is hopelessly naive. Tending to see the good side in everything and everyone, he gives his trust freely and is easy to fool. In the presence of evil people, he would struggle to understand their motives, and know that they are being evil, but believe that there is still a good side that they just aren't acting on and attempt to appeal to that rather than taking them down right away. Or, the evil being could act remorseful and Greg would let his guard down. He would find it near impossible to hurt other people, unless it was someone else's safety in question. He has no such hesitations with monsters, unless, of course, they trick him too. It would not take much to make Greg hesitate and let his guard down. Because of this, he is also quite easy to manipulate. All in all, his naivete makes him extremely foolish and gives his enemies a way to kill him and/or avoid being killed themselves, if they were to exploit his weakness.

Talents: Cheering people up... or annoying them. ... That's it.

Weapons: Your typical legionnaire pilum and gladius of Imperial gold.

Other: Oh, look, a butterfly.
Last edited by Gregory Pallor on Sun Nov 02, 2014 2:25 am; edited 5 times in total



Posts

: 5


Join date

: 2014-03-15



I never even saw this here. o.O Looks like you mainly just need the History, lawl.
_________________
Daquiri Rose Laurens; Daughter of Venus; Probatio
August Connelly; Son of Bacchus; Augur
'The girl was fierce, and was no stranger to hardship. However, she was unfamiliar with working within a pack, and her temperament often struck allies as well as opponents. She resisted any authority that wasn't her own, and refused to bend to anything less than her ideals.'
With Love,
Ceru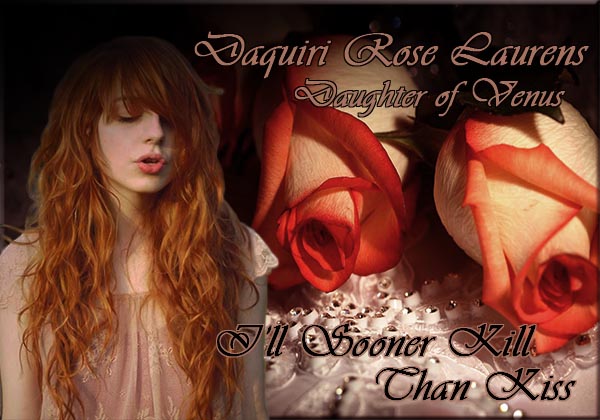 Posts

: 78


Join date

: 2014-03-13


Age

: 22


Location

: Am I allowed to say Azarath?

Character Sheet
Primary Character: Daquiri Laurens
Character Rank: N/A
Cohort: Unaffiliated


DooooOOoooOOoOoOooooone.




Posts

: 5


Join date

: 2014-03-15



Approved, and since Jake and Ceru have gone inactive here, I'll just say your fully approved, and since favoritism.
_________________
Feel free to argue with me, just know I'm too insane to let you win.
Characters
Terra Bennet-Probatio
Cain Ashford-Praetor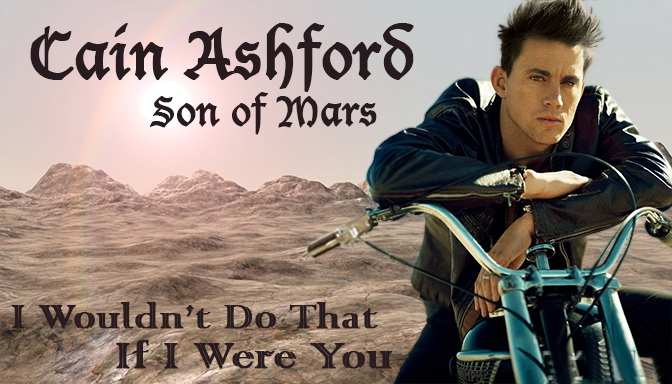 Posts

: 72


Join date

: 2014-03-13


Age

: 23

Character Sheet
Primary Character: Terra Bennet
Character Rank: N/A
Cohort: Unaffiliated


---
Permissions in this forum:
You
cannot
reply to topics in this forum